The matriarch of this strong cow family at Wilsonview Dairy is JBC Sooner Gabbi.
Wilsonview Dairy purchased Gabbi from fellow Oregon Jersey breeder, Jeffry Cochran, in the Pride of the West Sale in 1992. Gabbi has seven registered daughters and two sons. Three of her daughters are appraised Excellent-91% and have solid production and components.
Cochran felt so strongly about this lineage that he purchased two of Gabbi's daughters, Wilsonview Alf Ghiana-ET and Wilsonview Barber Gally, from the Josis and developed them into tremendous cows.
At Wilsonview Dairy, we are milking great-granddaughters of Gabbi and they are performing as well as their great-grandmother. Over the years, 46 of her female descendants have grazed the pastures at Wilsonview Dairy.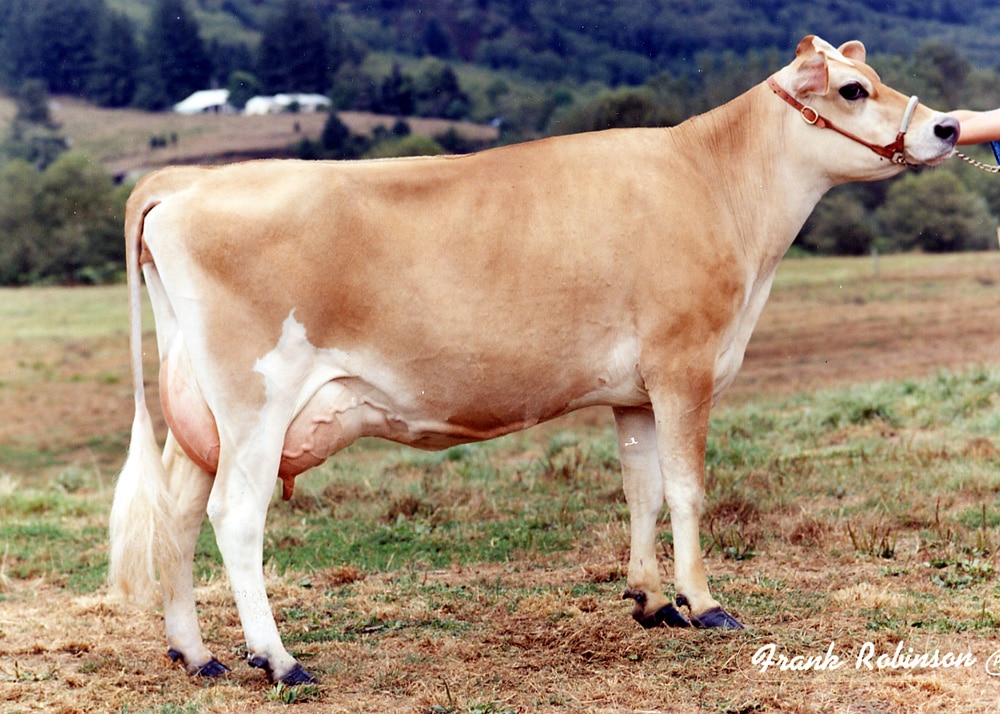 JBC Sooner Gabbi
Excellent-92%
4-3 305 19,040 5.1% 972 4.0% 754
1st Senior 2-Year-Old, Western National, 1992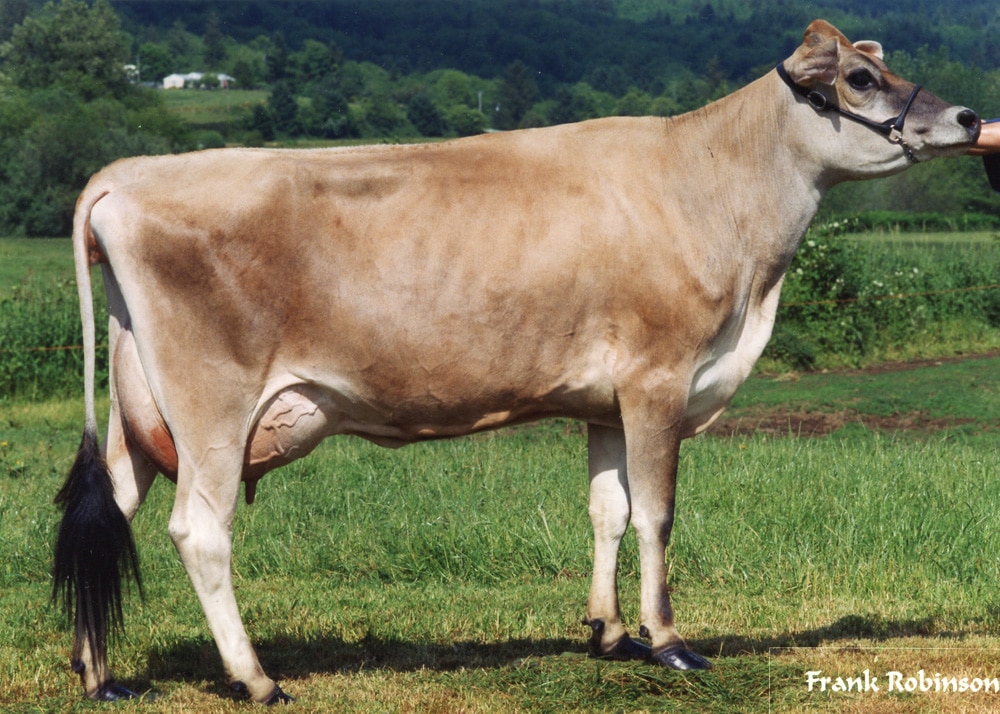 Gabbi Daughter:
Wilsonview Dexter Gaby
Excellent-91%
3-0 305 15,970 5.2% 825 3.8% 609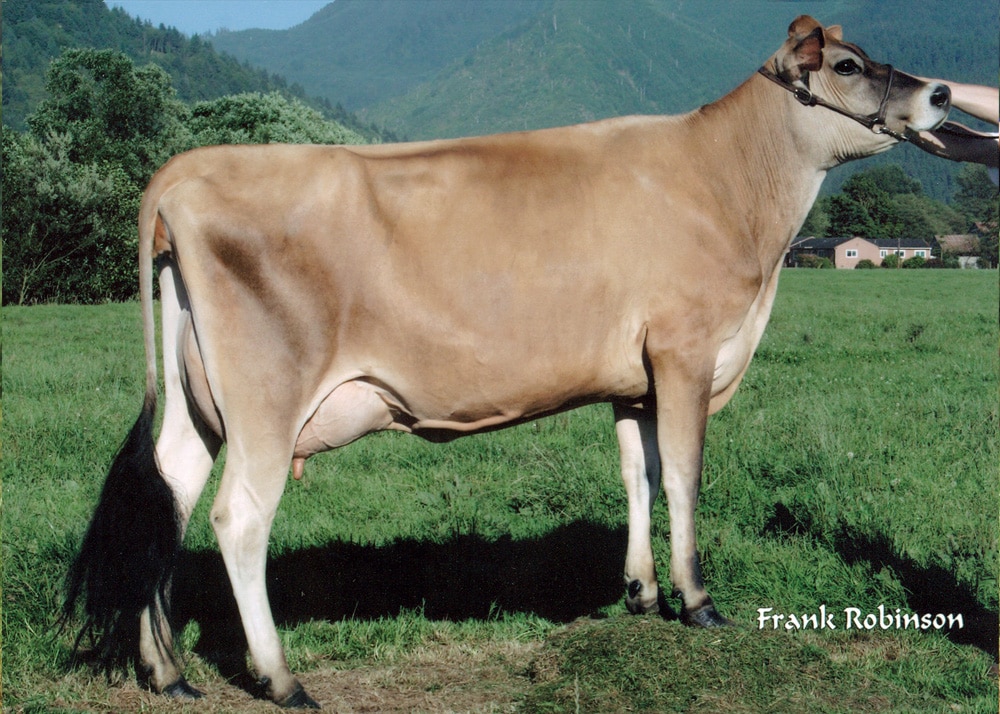 Gabbi Granddaughter:
Wilsonview Jace Gabbi
Excellent-90%
2-11 305 16,370 5.0% 815 3.5% 570

Jace Gabbi was selected as a finalist to represent her sire, Windy Willow Montana Jace, in The Art of Fine Breeding contest sponsored by Select Sires and the Jersey Journal in 2008.